Ok so you were all probaly woundering what i was going to make next after i canceled ACR (probaly not but im saying it anyway) so i present to you
Description:Re-live the Adventures of the characters in Onepiece, each map follows a single saga, eventualy building up to the most recent parts, with cinematics, sounds, and models, it will follow the story completely, there are no levels, just have to use tactics and teamwork.
Progress:
Terrain:25%
Cinematics:0%
Spells:0%
Characters:0%
Icons:0%
Sounds:0%
Events for Easst Blue Saga: (P) = Player Controlled Event (C) = Cinematic Event:
Spoiler:


.Luffys Leaving of Windmill Village and Fighting Local Monster, Then getting sucked into whirlpool (C)
.Coby finding Barrel of 'Rum' (P)
.Nami is seen on ship while Alvidas ship attacks it
.Coby taking barrel of 'Rum' to ship to inspect it, but luffy pops out (C)
.Luffy vs Minor Pirates (P)
.Alvida's Introduction (C)
.Nami robbing Alvida's ship
.Luffy Vs Alvida (P)
.Alvida defeated, sent flying (C)
.Luffy and Coby travel to the nearest town with marine Base, Luffy want to see this 'Pirate Hunter Zoro' (C)
.Nami sees Coby and Luffy traveling towards the town
.Luffy and Coby make their way to the marine Base (P)
.They see a little girl offering Zoro food, but gets caught and checked out by Helemelpo (C)
.Luffy and Coby eat at a bar in thanks for saving the girl, Luffy overhears Helemelpo talking about executing Zoro and that saying if he stayed alive for a month he would be set free was a lie so Luffy punches him, Helemelpo runs saying he will get his father on Luffy(C)
.Luffy goes to see Zoro to tell him about the execution and 'invades' the marine base to retrieve Zoros swords (P)
.Coby is untying Zoro and they get attacked by the marines but Luffy guards against the bullets, then the marines attack with their swords and Zoro is sucessfully untied and starts fighting with Luffy against the marines (C)
.Zoro and Luffy Fighting Marines & Morgan (P)
.Helemelpo threatens to shoot coby but luffy punches him with a Gomu Gomu no Pistol while Zoro uards his back and Finishes off Axe-Hand Morgan (C)

Players (EBS):
Team 1 (Need to be players):
Red-Luffy
Blue-Zoro
Teal-Nami
Purple-Ussop
Yellow-Sanji
Team 2 (can be players, will be set as comps normaly):
Green-Alvida+Morgan
Pink-Buggy+Captain Kuro
Gray-DonKrieg+Smoker+Arlong
Team:
Project Leader:The10th-X
Triggers:Me,-Some Needed to share the Workload, not quite yet tho-
Modelers:-Needing Soon but not quite yet-
Terrainers:Me
Sound Rippers/Compressors:Me, -Maybe need some more ppl-
Helpers:-None atm-
Beta Testers: -None Atm-
AI Maker: -Needed after char spell completion-
Screenies/Vids:
Custom models, Animated and reskinned by yours truly: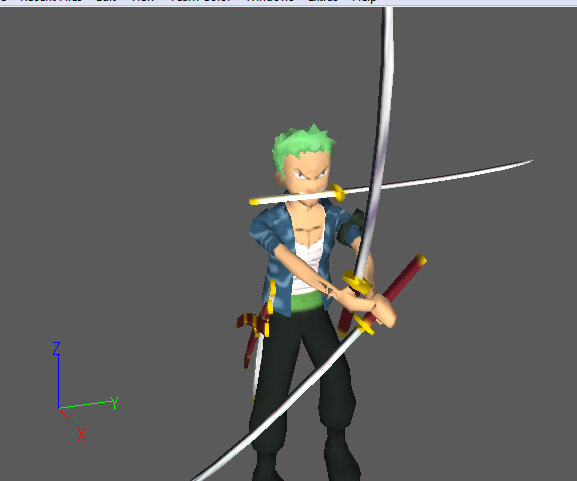 Country: England like a pro

You mean British, like a sir ?
__________________________________________________________________________Signature
Spoiler:
O_O completely random much?
Cool map.Can you look at my post at WCIII Moddling?I think you can help me also.

Thomelion

Noob Member




Posts

: 10


Join date

: 2012-05-14


Country

: Brazil



Similar topics
---
Permissions in this forum:
You
cannot
reply to topics in this forum